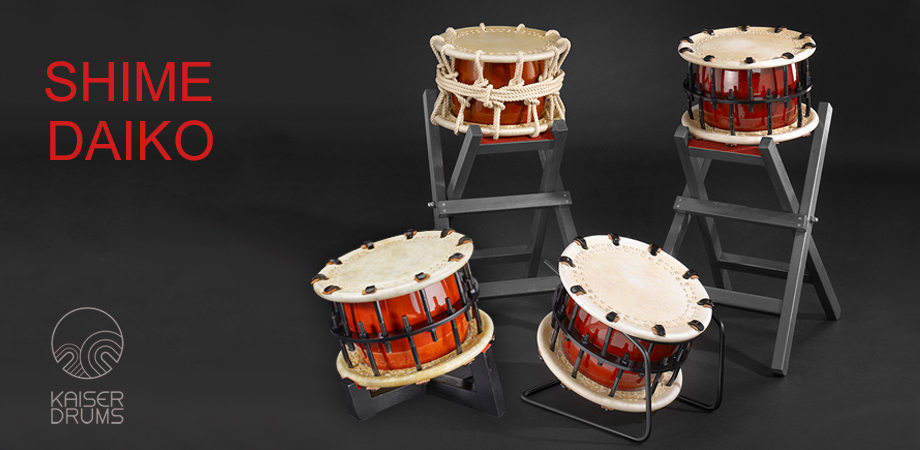 Die eher kleine Shime Daiko gilt mit ihrem klaren, durchdringenden Sound als Taktgeber eines Taiko Ensembles.
Die KAISER SHIME-DAIKO wird aus massiver Buche gefertigt. Bei den Trommelfellen handelt es sich um Rinderfell, der Trommelkörper ist rot/braun gebeizt mit gut sichtbarer Holzmaserung. Wir bieten die Shime Daiko Trommeln in zwei Ausführungen an: Shime Daiko mit traditioneller japanischer Seilspannung und Bolzen Shime mit Bolzenschrauben, die das Spannen der Shime-daiko erleichtern und ein exaktes Stimmen ermöglichen.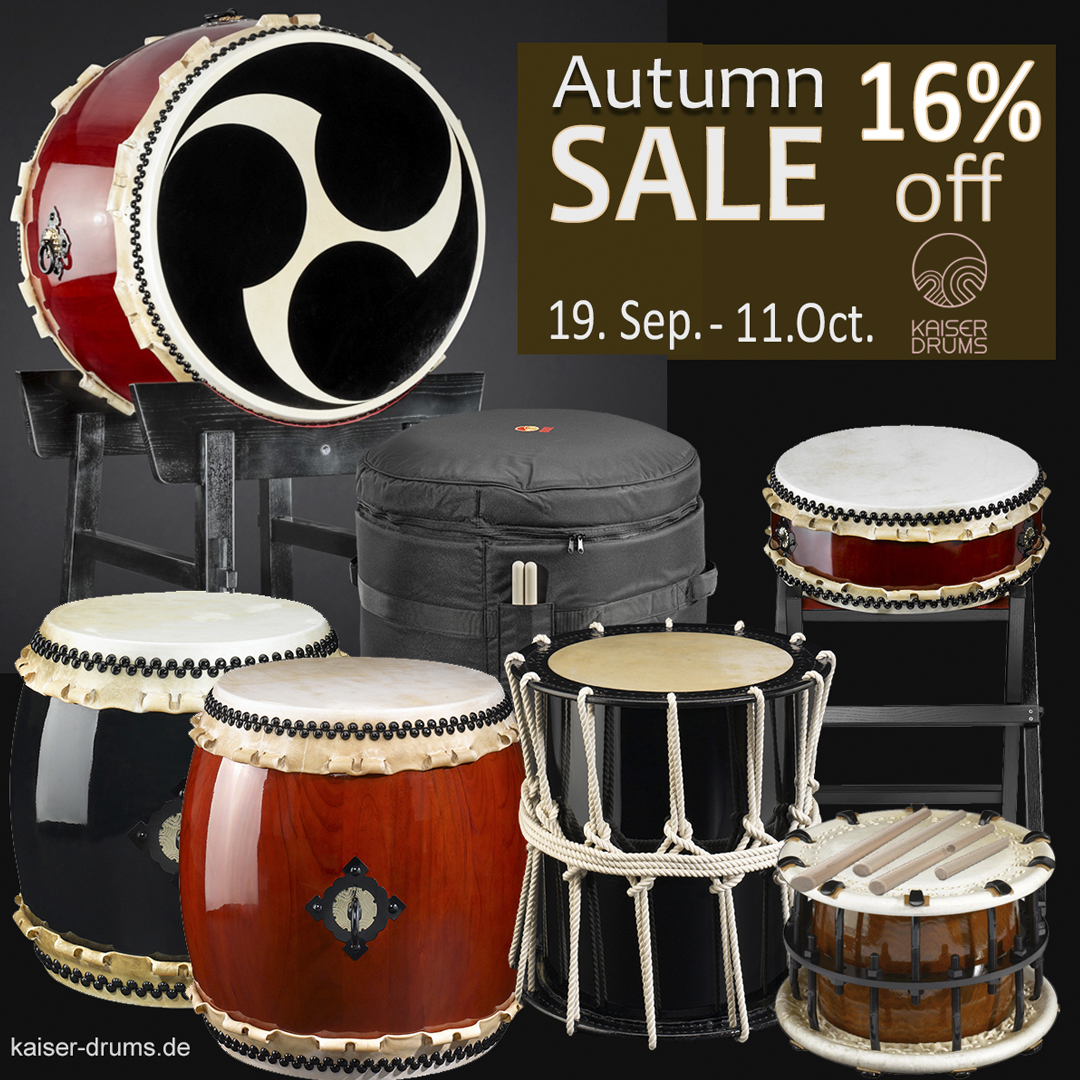 Bestellungen
Bitte senden Sie uns Ihren Bestellwunsch per Email (incl. Ihrer Adresse) oder rufen Sie uns an. Sie erhalten dann von uns eine Bestätigung Ihrer Bestellung (incl. Versandkosten) und anschließend senden wir Ihnen eine Rechnung zu. Sie zahlen per Paypal oder Bank-überweisungund wir versenden die Taiko-Artikel sofort nach Zahlungseingang. Kundenbewertungen Wir freuen uns sehr auf Ihren Kontakt. Ihr KAISER DRUMS Team
DEUTSCHLAND
Österreich Luxemburg
Netherland Belgium France Poland Denmark
UK
Spain
Hungary
Slovakia
Italy
Sweden
Norway Ireland Portugal Finland
Greece
Schweiz
USA
Canada
Brazil
Argentina
Australia
New Zealand


TRANSPORT
COST for
"1x Shime Daiko Ø37cm / h:21cm plus stand"


20€

45€
45€
50€
55€
55€
100€
120€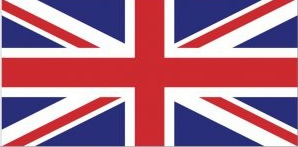 The rather small Shime Daiko with its clear penetrating sound is regarded as the drum which sets the beat in a Taiko ensemble.
The KAISER SHIME-DAIKO is made of solid Beech-wood with visible grain and red/brown stained finish. As for the drumheads cow hide is used. We offer two kinds of Shime Daiko-drums: Rope Shime with traditional japanese rope tensioning and Bolt Shime. Bolt screws provide easier and faster tightening of the drumheads and allow exact tuning.
Orders
Please send us your order request via email (incl. your address) or call us. We immediately confirm your order via email (incl. shipping-cost) and you'll receive an invoice. Payment is possible by Paypal or bank transfer delivery of the order is immediately after receipt of payment. We look forward to hearing from you. Customer reviews
All prices are incl. 19% German VAT - * if delivered outside of the EU, we charge net prices = without 19% VAT.
Yours KAISER DRUMS Team