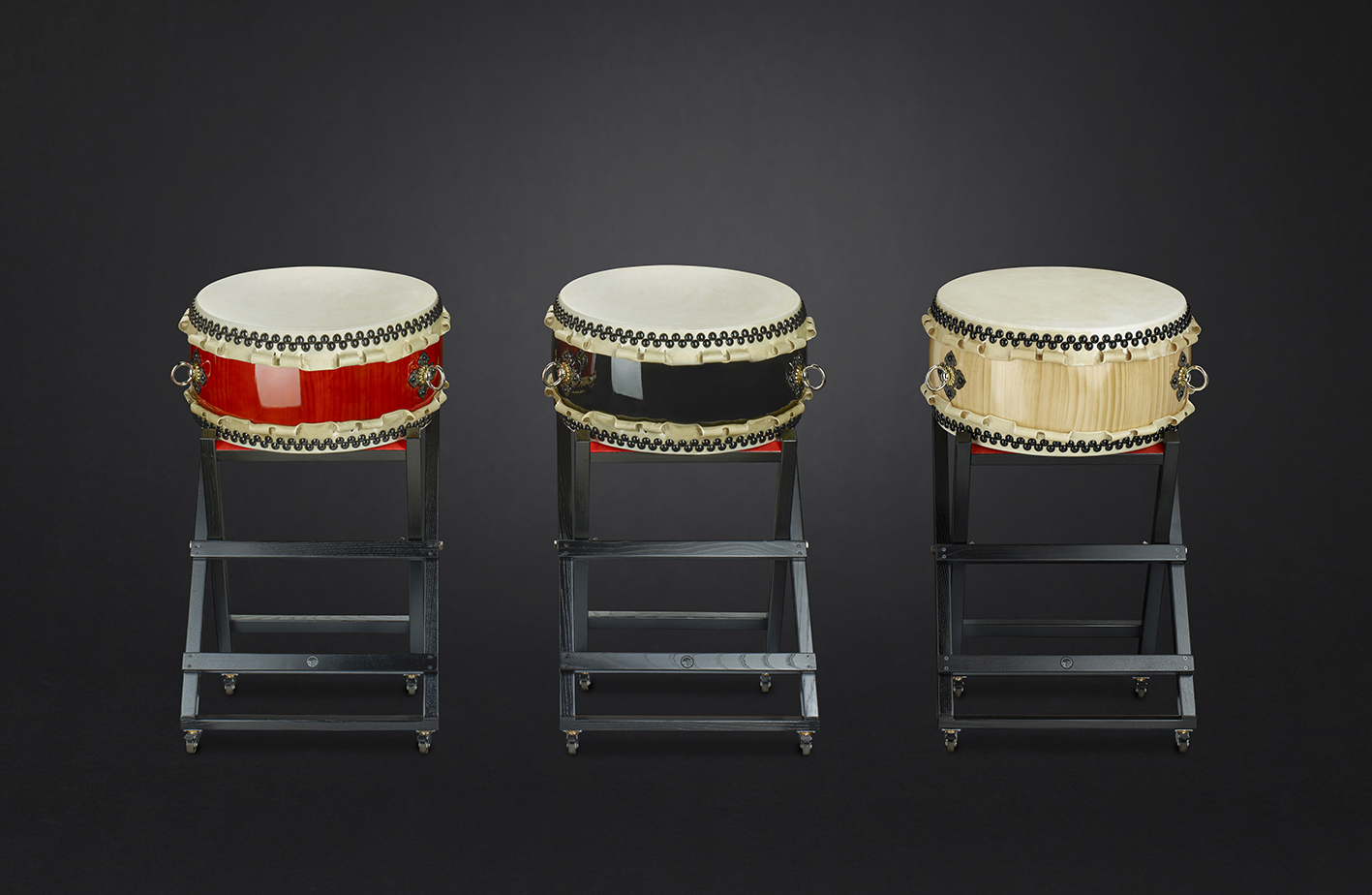 Liebe Taiko Freunde & KAISER DRUMS Kunden!
Zum neuen Jahr gibt es bei KAISER DRUMS auch gleich ein paar neue, interessante Taiko Artikel, die wir euch gern vorstellen möchten.
Hira-Daiko hq. Trommel in NATUR
Neben unserer beliebten HIRA-Daiko (FellØ:48cm/h:25cm, medium Fellspannung) in den Farben rotbraun und
glänzend-schwarz gibt es diese jetzt auch in NATUR.
Der helle, naturbelassene Korpus aus Pinienholz ist mit einer transparenten, matten Lackierung versehen.
Dank der natürlichen und gemaserten Oberfläche, bewahrt diese Variante (dieses Modell) besonders die Charakteristik
eines handgefertigten Produkts.
(lieferbar ab ca. Ende Januar 2023)
Miya-Daiko X-Ständer LOW
Darüber hinaus und zur Freude von vielen ZEN Praktizierenden und Miyake-Stil Taiko-Spielern, haben wir für die populäre
Miya-Daiko Trommel (Ø48cm/h:60cm) eine neuen Ständer entwickelt. Auf dem X-Ständer LOW (oder ZEN X-Ständer)
misst der Abstand vom Boden bis zur Mitte des Trommelfells nur ca. 70cm.
Perfekt für zartere Töne und Zen-Zeremonien in sitzender oder kniender Spielposition, aber auch bestens geeignet für den
tief geneigten Miyake-Stil, bietet dieser neue Ständer viele schöne Einsatzvarianten.
(matt-schwarz, zusammenklappbar, mit 4 feststellbaren Rollen und lieferbar ab ca. Ende Januar 2023)
Wir freuen uns natürlich, wenn ihr euch für diese neuen Artikel genauso begeistern könnt wie wir und sind bei Fragen dazu immer
gern für euch da. Bestellungen können ab sofort per Email oder telefonisch erfolgen.
Danke und viele Grüße!
Karin & Klaus Kaiser / KAISER DRUMS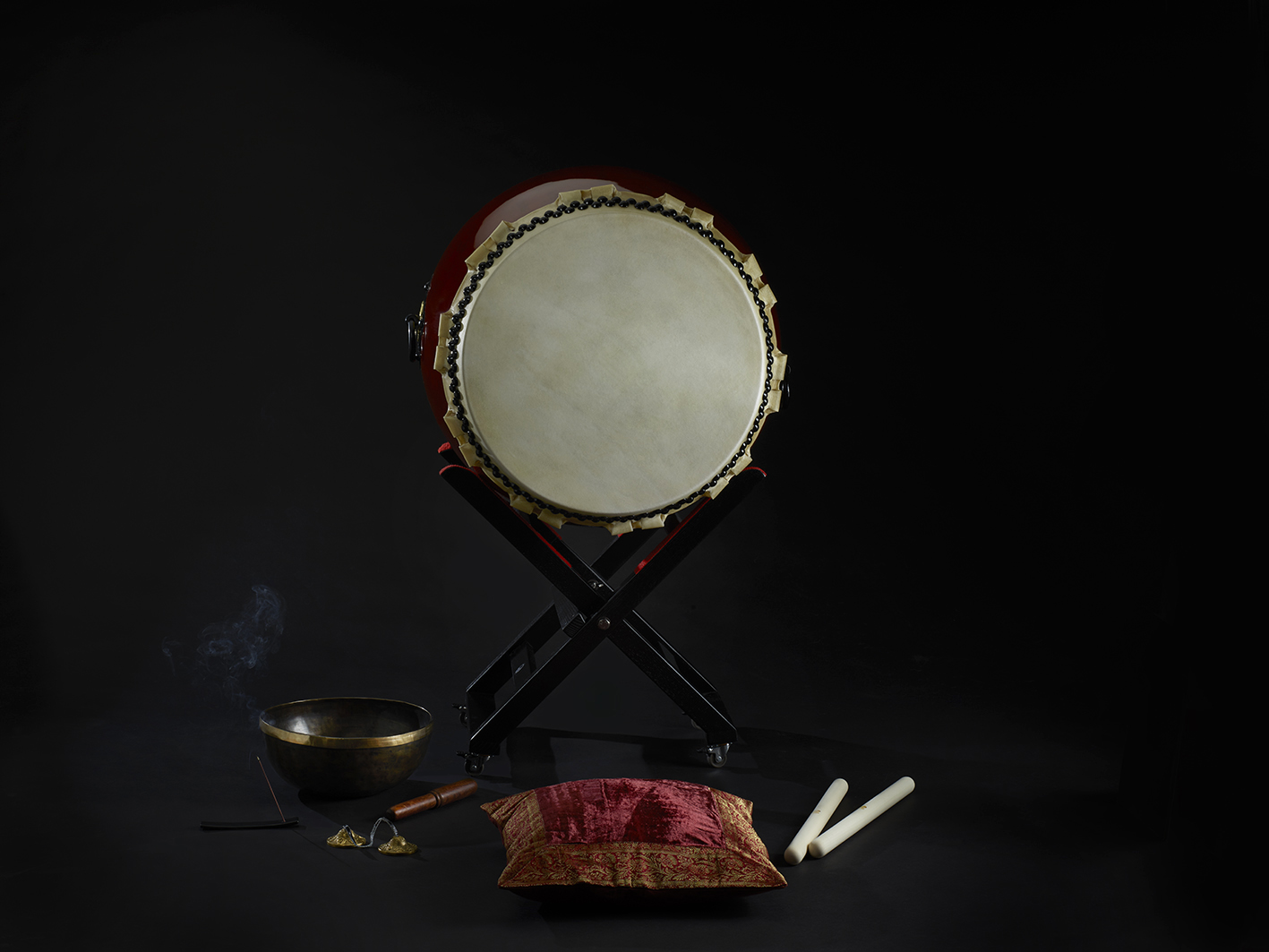 Dear Taiko friends & KAISER DRUMS clients
With the new year KAISER DRUMS offers a number of new, interesting Taiko articles which we would like to introduce to you.
Hira-Daiko hq. drum in NATURE
We now offer our popular HIRA-Daiko drum (skinØ48cm/h: 25cm, medium-pitch) in addition to the drumbody colors red-brown
and shiny-black also in NATURE.
The natural light pine wood drumbody is finished with a matte transparent lacquer.
Thanks to its natural and grained surface, this model particularly maintains the characteristics of a craft-handed product.
(available from the ~end of January 2023)
Miya-Daiko X-stand LOW
Furthermore, and to the delight of many ZEN practitioners and Miyake-style Taiko players, we have developed a new stand for the
popular Miya-Daiko drum (Ø48cm/h:60cm).
On the X-Stand LOW (or ZEN X-Stand), the distance from the floor to the center of the drumhead measures only about 70cm.
Perfect for more tender sounds and zen ceremonies in a sitting or kneeling playing position, but also ideally suited for the deeply
tilted Miyake style, this new stand offers many beautiful variations of use.
(matt black, foldable, with 4 lockable wheels and available from ~ end of January 2023)
We are of course delighted if you are as enthusiastic about these new items as we are and are happy to answer any questions
you may have. Orders can be placed now by email or phone.
Thank you and best regards!
Karin & Klaus Kaiser / KAISER DRUMS
-------------------------------------------------------------------------------------------------------------------------------------------------------------------------