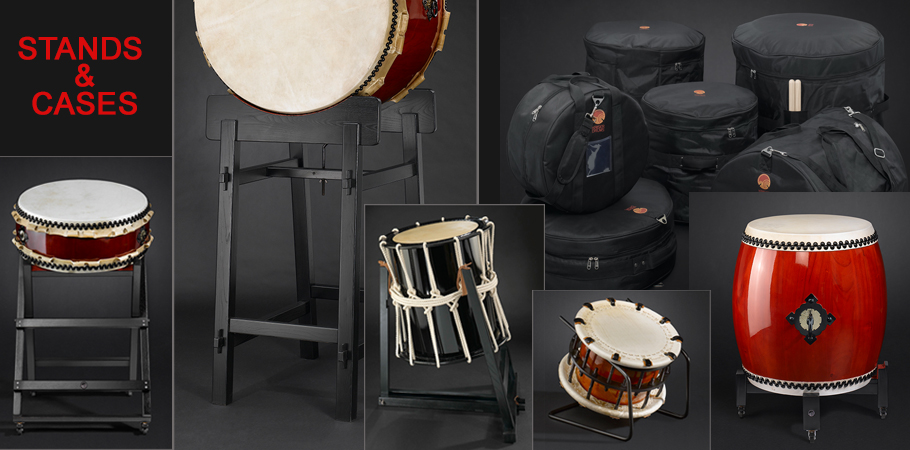 In der folgenden Liste finden Sie das gesamte Angebot an Ständern und Taschen unserer Kollektion, mit Angaben zu Maßen, Preisen und Fotos zu jedem Artikel. Die verschiedenen Ständer sind hauptsächlich aus Eschenholz gefertigt, sehr sorgfältig verarbeitet und an den Auflageflächen, zum Schutz der Taiko, mit Filz verkleidet. Alle Taschen sind gut gepolstert, mit Tragegriffen und starken Reißverschlüssen versehen und bestehen aus wasserabweisendem, weichen Nylongewebe. Unsere neuen Premium-Taschen sind besonders stark gepolstert und verstärkt - made in Europe.
Über unser bisheriges Taschenangebot hinaus sind die NEUEN praktischen Wickeltaschen ab jetzt regulär passend für unsere große
Hira-Daiko und O-Daiko bei KAISER DRUMS verfügbar. Transport und Schutz der großen Taiko-Trommeln sind also endlich kein Problem mehr. Ganz besonders toll ist, dass wir nun außerdem Sondergrößen dieser Taschen anbieten können.
So gut wie jede Größe kann gemäß Kundenwunsch individuell anfertigt werden! ...ganz egal, ob nur eine, zwei oder auch mehrere Exemplare gewünscht werden. Das klappt, dank der Zusammenarbeit mit einem kleinen, flexiblen Textil-Unternehmen in Europa.
Gepolsterte Wickeltasche
- flexible, gepolsterte Tasche zum sicheren Transport
- 4 belastbare Trageschlaufen
- Robustes, Wasserabweisendes Material (PVC)
- praktische, schnelle Wickeltechnik
- Fixierung der Taiko durch 3x breite innenliegende Klettbände
- Verschließen mittels längenverstellbarer, reißfester Gurte mit Klickverschluss
Taschenanfertigung gemäß Kundenwunsch möglich!
Benötigte Angaben: Felldurchmesser, Außendurchmesser + Höhe
Schicken Sie uns einfach die Maße Ihrer Taiko zu und wir senden Ihnen ruckzuck ein Taschen-Angebot zu.
(Produktionszeit: ~ 4 Wochen)
Bestellungen
Bitte senden Sie uns Ihren Bestellwunsch per Email (incl. Adresse) Sie erhalten von uns eine Bestätigung Ihrer Bestellung (incl. Versandkosten) und anschließend senden wir Ihnen eine Rechnung zu. Sie zahlen per Paypal oder Bank-überweisung und wir versenden die Taiko-Artikel sofort nach Zahlungseingang. Wir freuen uns auf Ihren Kontakt.
...............................................................................................................................................................................................................................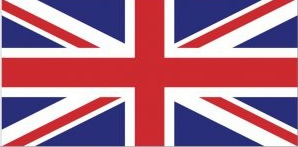 In the list below you will find all stands and cases of our collection with information about sizes, prices and photos of each item. The various stands are mainly made ​​of ash-wood. They are very carefully manufactued and covered with felt at the contact surfaces, to protect the Taiko. All bags are well padded and equipped with carrying handles and strong zippers. The soft black nylon fabric is water-repellent.

Our new premium-cases are especially extra strong padded and reinforced - made in Europe.

In addition to our previous range of bags, the NEW practical wrapping- bags are now regularly available at KAISER DRUMS for our large Hira-Daiko and O-Daiko. Finaly transport and protection of the large Taiko drums are no longer a problem.

We are particularly excited that we can also offer special sizes of these bags now! Customized production of almost any bagsize is possible – no matter whether only one, two or more bags are desired. This works, thanks to the cooperation with a small, flexible textile company in Europe.

Padded wrapping bag

- padded bag for safe transportation

- 4 heavy duty carrying straps

- durable, water-repellent material (PVC)

- simple and fast wrapping technique

- Internal fastening of the Taiko with 3 wide Velcrotapes

- Closing with length-adjustable, tear-resistant straps with clip-buckle

Production of custom-made Taiko bags possible!

Required information: drumhead diameter, outer diameter + height

Just send us the dimensions of your Taiko and we will send you an offer at once.

(production-time:

~

4 weeks)

Orders:

Please

send us your order request via

E-

mail

. (incl. address) We immediately confirm your order via email (incl. shipping-cost) and you'll receive an invoice. Payment is possible by Paypal or bank transfer delivery of the order is immediately after receipt of payment.

We look forward to hearing from you.
Artikel / article

Höhe

height

Breite

width

Tiefe

depth

Farbe

colour

Gewicht

weight

Material

material

Passend für

suitable for

price: *

STANDS

Small flat-stand high with wheels

22,5cm

black

~ 3,5kg

Esche/ashwood

Ø33cm

115€

Medium flat-stands with wheels

14cm

black

~ 3,0kg

Esche/ashwood

Ø42cm

110€

Medium traditional flat-stand w. wheels

9/15cm

New

black

~ 3,0kg

Esche/ashwood

Ø42cm

115€

Medium Schrägständer / slant-stand

black

~ 6,5kg

Esche/ashwood

Ø42cm

175€

Miya flat-stand with wheels

14cm








black

~ 3,0kg

Esche/ashwood

Ø48cm

110€

Miya tradtional flat-stand with wheels

9/19cm

New

black

~ 3,0kg

Esche/ashwood

Ø48cm

115€

Miya Schrägständer / slant-stand

black

~ 6,5kg

Esche/ashwood

Ø48cm

179€

Miya X-stand high

(ca. 160cm vom Boden bis mitte Trommel

approx. 160cm from ground to mid of the

drum)

158cm

70cm

58cm

black

~14,00kg

Esche/ashwood

Ø48cm

199€

Hira-Daiko X-stand high

165cm

120cm

80cm

black

~ 15kg

Pinie/pinewood

Ø75cm

395€

Hira-Daiko flat stand with wheels

black

~ 12kg

Esche/ashwood

Ø75cm

395€

Hira-Daiko flat stand with wheels

black

~ 12kg

Esche/ashwood

Ø90cm

395€

Hira-Daiko Stand traditional

135cm

80cm

62cm

black

~ 15kg

Esche/ashwood

Ø90cm

650€

Hira-Daiko X-Stand with wheels

black

~ 54kg

Esche/ashwood

Ø48cm

1185€

Hira-Daiko traditional sitting-stand

New

black

~ 3kg

Esche/ashwood

Ø48cm

1115€

Shime X-stand (for standing)

58cm

44cm

56cm

black

~ 4,5kg

Esche/ashwood

Ø37cm

145€

Shime flat-stand (for sitting)

37cm

30cm

8/16cm

black

~ 1,2kg

Esche/ashwood

Ø36 + 37cm

110€

Shime metal-stand (for sitting)

36cm

28cm

40cm

black

~ 2,5kg

Metall / iron

Ø37cm

69€

Katsugi / Okedo-Stand for Ø45-48cm

black

~ 6,0kg

Esche/ashwood

Ø45-48cm

199€

Okedo-Stand for Ø54cm

black

~ 6,5kg

Esche/ashwood

Ø54cm

210€

Tradtional Okedo-Stand for Ø110cm

black

~ 28kg

Esche/ashwood

Ø110cm

650€

CASES

Small-Daiko case

41cm

Ø48cm

black

Nylon

Ø33cm/h:41cm

65€

Miya-Daiko medium case PREMIUM

53cm

Ø61cm

black

Nylon

Ø42cm/h:52cm

80€

Miya-Daiko case PREMIUM

61cm

Ø69cm

black

Nylon

Ø48cm/h:60cm

85€

GO-Katsugi case PREMIUM

New

black

Nylon

Ø34cm/h:44cm

80€

Katsugi case PREMIUM

New

black

Nylon

Ø45cm/h:53cm

85€

Shime-Daiko case PREMIUM

black

Nylon

Ø37cm/h.21cm

85€

Hira-Daiko case PREMIUM

black

Nylon

Ø48cm/h.20cm

80€

Small O-Daiko wrapping case

black

Nylon

Ø75cm/h.70cm

260€

Hira-Daiko Wickeltasche / case

black

Nylon

Ø90cm/h.65cm

295€

Taschen-Anfertigung in Wunschgröße!

customized Taiko bags

Fabrication de sacs possible selon SPÉCIFICATIONS DU CLIENT!


Benötigte Angaben:
Felldurchmesser, Außendurchmesser
+ Höhe

Required information:
drumhead-diameter, outer-diameter
+ height

Indications nécessaires:
diamètre de peau, diamètre-extérieur
& hauteur.

Wickeltaschen

wrapping-bags

Sacs Taïko rembourrés à double

rabat

.........€